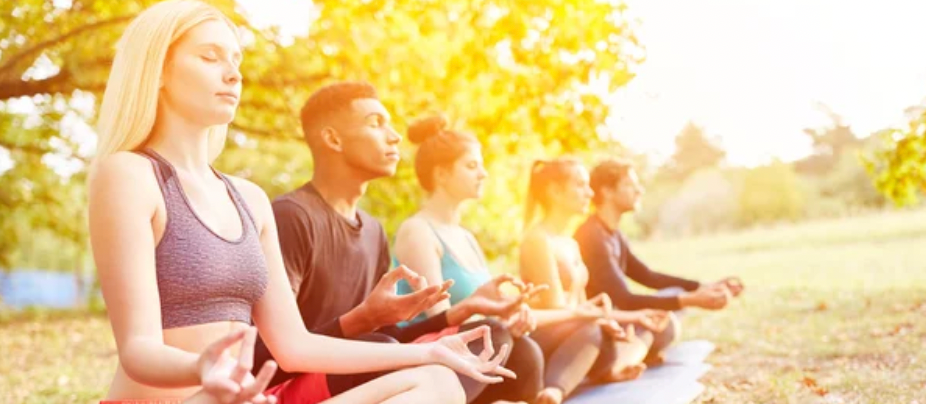 Asana
Ayurveda
Yogi Diet
Yogi Games
Meditation
Yogi Teens - 50 Hrs is the perfect program for your preteen or teen, ages 11-19, to explore the world of yoga and Ayurveda. This fun and interactive program helps them discover a new balance in life and a newfound understanding of themselves.
Unlock your potential and invest in your well-being with Yogi Teens - 50 Hrs. Our program helps nurture healthy habits and enables young people to balance their hormones while honing their asana practice. Our interactive program offers a pathway to self-realisation - join us today and experience a revolution in wellbeing! Change your habits and open up new dimensions in life. Teens face both external and internal challenges, but Yoga and Meditation can equip them with the power to identify weaknesses, build a positive mindset, and boost physical and mental health. With 50 hours of classes encompassing Yoga, Ayurveda and Bhagavad Gita philosophy, teens will gain an understanding of mind and body functions, learning how to successfully and happily navigate life. Plus, there'll be fun recipes, games and recordings for any missed sessions - get ready to be filled with joy and knowledge!
Explore the Ayurvedic lifestyle with Yogi Teens - 50 Hrs! Our program gives your teens the knowledge of their unique body type and principals, VATA, PITTA, KAPHA that make it up, so they can live life to the fullest! Plus, with our signature playful and entertaining spin on this ancient practice, they won't even realize they're learning!
Yogi Teens - 50 Hrs is perfect for teen yogis living in Las Vegas, offering an in-person weekend session and weekdays online sessions with instructors. It's also open to everyone nationwide, so you can join in (on-line) the fun from anywhere!
Yogi Teens - 50 Hrs offers 50 hours of yoga support for teens, this will be the gift of life, helping them explore and learn more about themselves.
Have additional questions? Feel free to get in touch with us via email: sundari@foodforthesoul.net or call us at 7029563123.