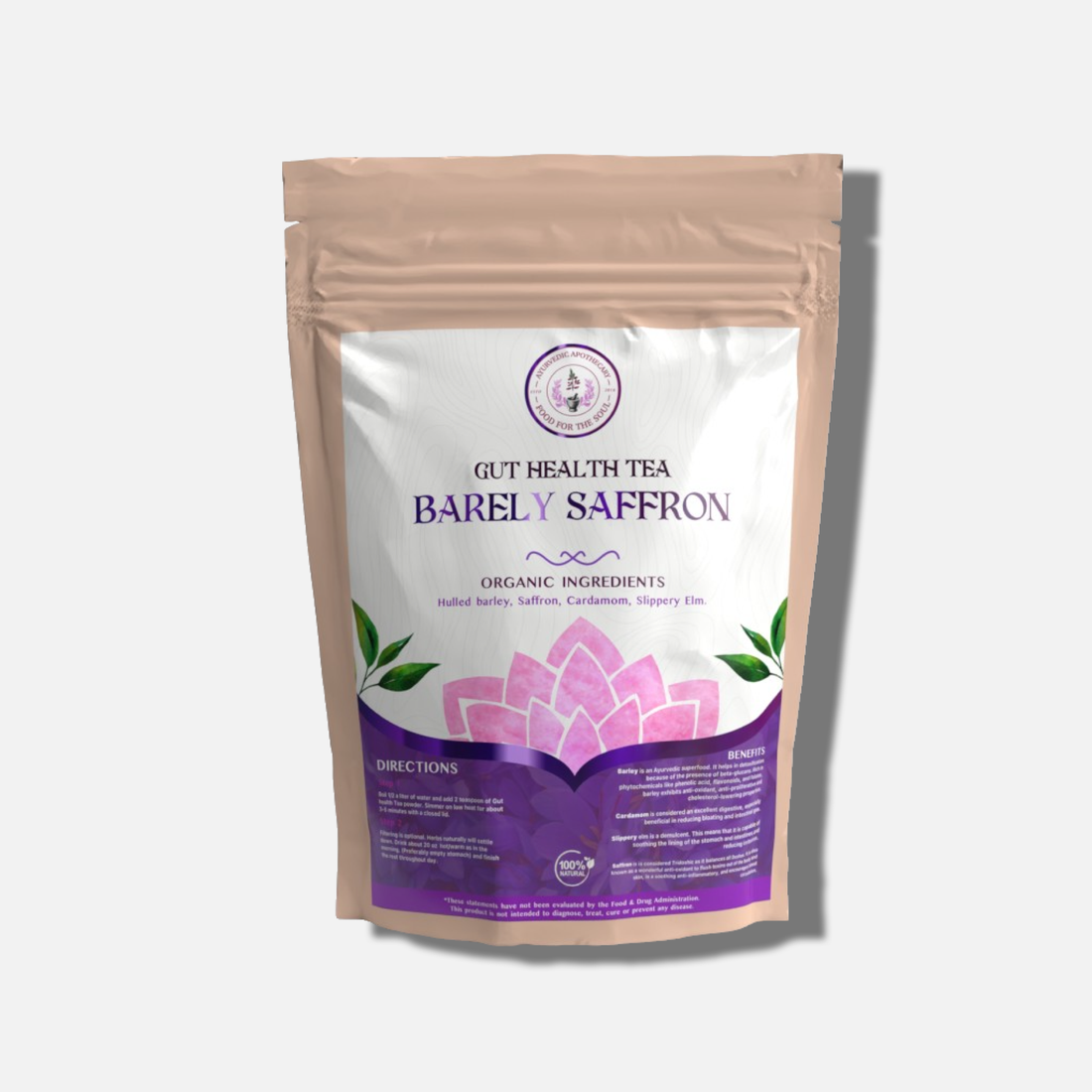 Benefits:
Barley is an Ayurvedic superfood. It helps in detoxification because of the presence of beta-glucans. Rich in phytochemicals like phenolic acid, flavonoids, and folates, barley exhibits anti-oxidant, anti-proliferative and cholesterol-lowering properties.
Organic Ingredients:  Hulled barley, Saffron, Cardamom, Slippery Elm.


Cardamom is considered an excellent digestive, especially beneficial in reducing bloating and intestinal gas.

Slippery Elm is a demulcent. This means that it is capable of soothing the lining of the stomach and intestines by reducing irritation.
Saffron is is considered Tridoshic as it balances all Doshas. It is also known as a wonderful anti-oxidant to flush toxins out of the body and skin, is a soothing anti-inflammatory, and encourages blood circulation.
.
Directions

Step 1:  Boil 1 liter/32 oz of water and add 2 teaspoons of Gut Health tea mixture. Simmer on low heat for about 5 minutes with a closed lid.
Step 2: Filtering is optional. Herbs naturally will settle down. Drink hot/warm as in the morning, (Preferably empty stomach). Drink about 20 oz and finish the rest throughout the day.