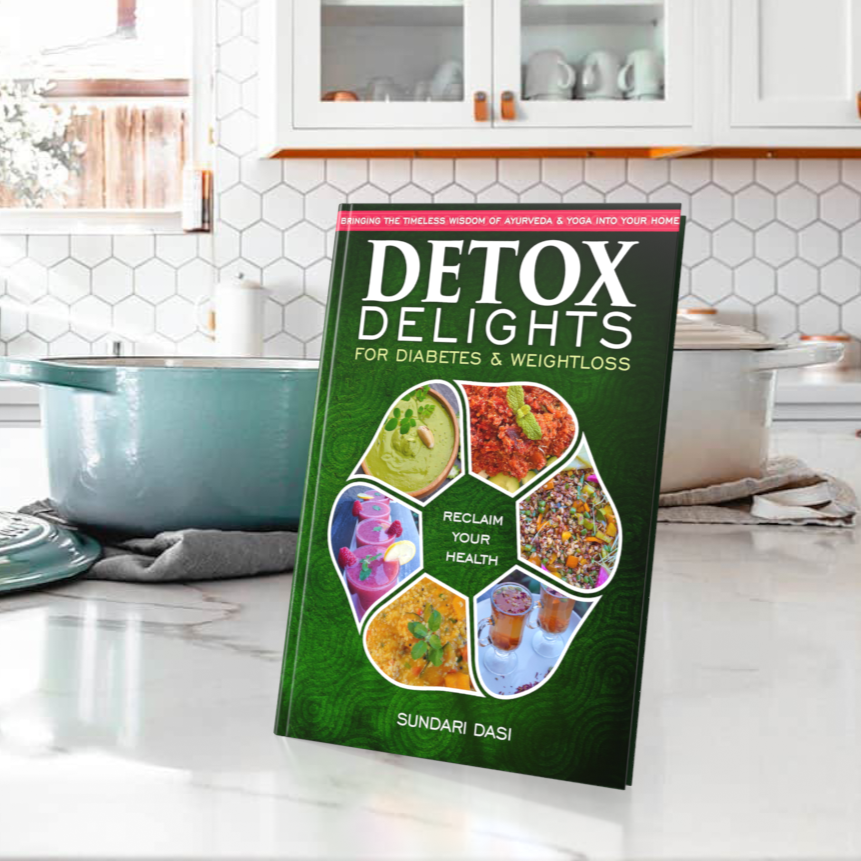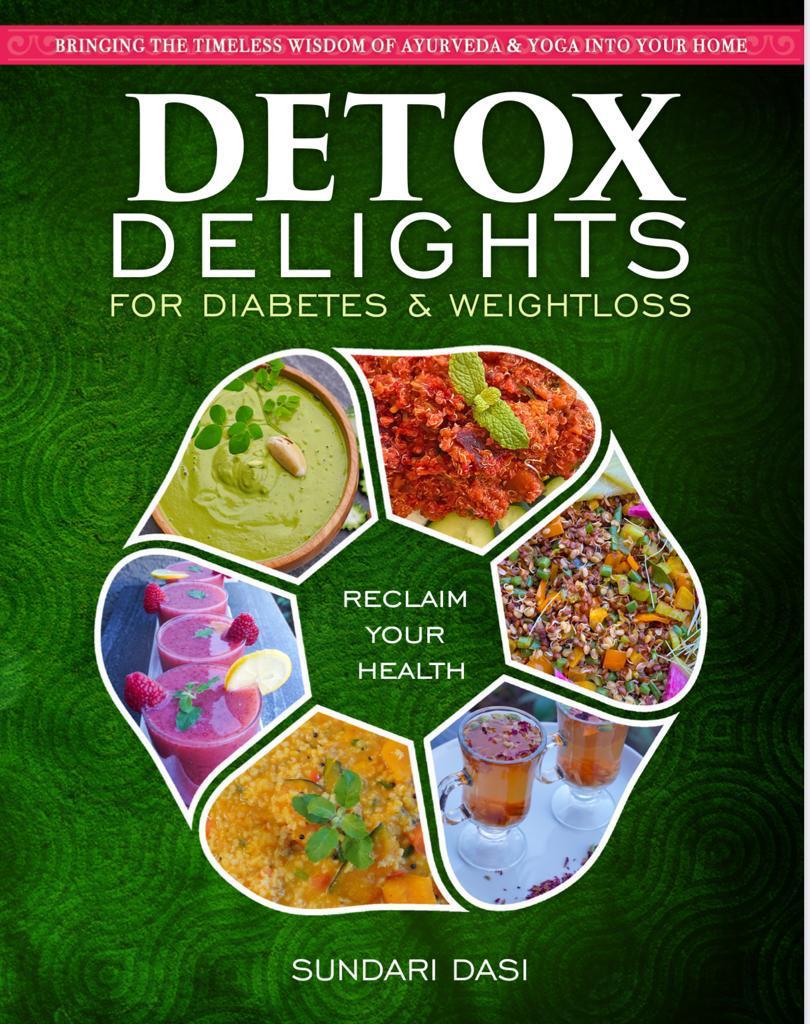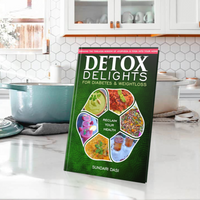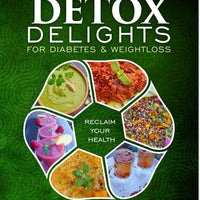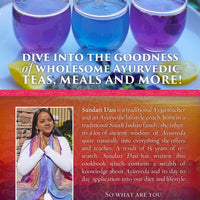 Detox Delights for Diabetes and Weight Loss
A must have book for every yoga practitioner and every health conscious soul. We can fast, exercise practice yoga but can maintain the good results only when followed by a proper diet. Food For The Soul contains delicious recipes for fasting, Detox and a regular diet. A culmination of 15 years of research this book will heal your body, touch the hearts and stir the soul.
Food is gift of mother nature. This gift is the most sacred and when this gift is carefully received it can fill our hearts with love and bestow the ultimate happiness. Food For The Soul is a guide to understand the incredible gift of how food can mitigate all pains in the body and mind and lead a healthy life.
Sundari Dasi has combined ancient yogic wisdom of fasting and detoxification and presented it in a modern practical way. Being a certified yoga teacher and a health conscious individual Sundari has drawn on many years experience of cooking for yogis all round the would and their valuable inputs are incorporated in this book.
Detox Delights For Diabetes and Weight Loss is a very creative healthy cook book based on traditional wisdom of Ayurveda. The author Sundari Dasi has drawn from all her 15 years of experience in Ayurveda and healing cooking to produce a book that contains some amazing recipes for breakfast, lunch and dinner. The use of millet's like foxtail millet, little millet etc makes it all the more special as millet's are organic and known to be healing. The recipes have been carefully crafted after feedback from clients and also based on the wonderful effects both on the body and mind.

Diabetes and Obesity are both dietary as well as lifestyle related issues. They can be reversed by change in diet, lifestyle and exercise. This book guides you through a series of wonderful breakfast options from teas to chia detox lemonades, smoothies and some very special unique recipes like Carob Macadamia Bowl. The lunch section is even more interesting using proteins like yellow lentils, sprouts, Lentil pasta, Oats and Buckwheat bagels and millet's. We have taken some of the best recipes from the east like millet idlis and dosas and from the west like pasta and bagels and crafted them into healthy tasty recipes. These recipes balance insulin which regulates the digestion and energy levels in the body.

The recipes of the book are
*Sugar Free
*Wheat Free
*Rice Free


The book also contains Yoga postures and healing mudras that are very beneficial for reversing diabetes and weight loss. These recipes not only help you gain good health but also help you maintain good health. Therefore this book would be your long term investment towards good health and prosperity. Grab a copy now.