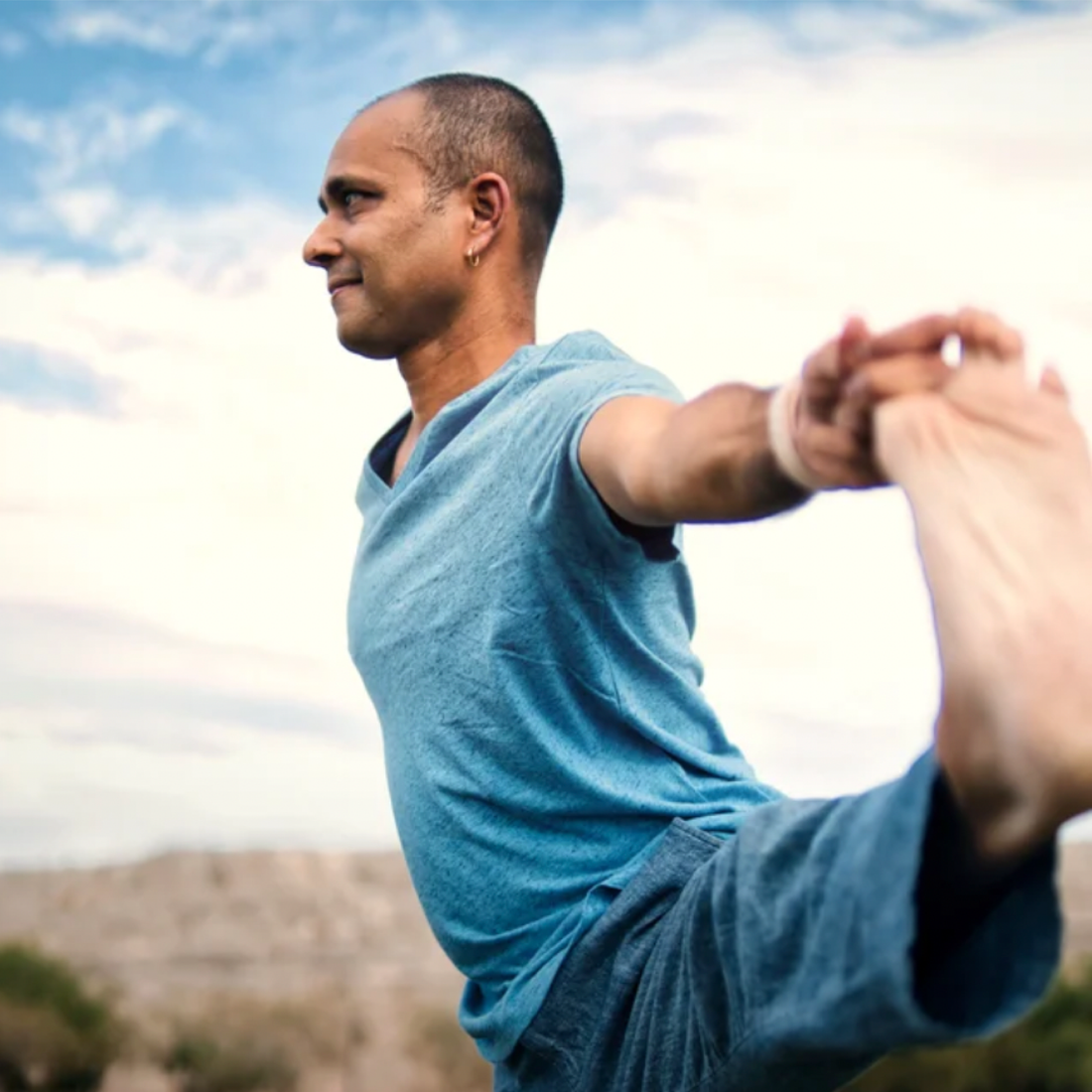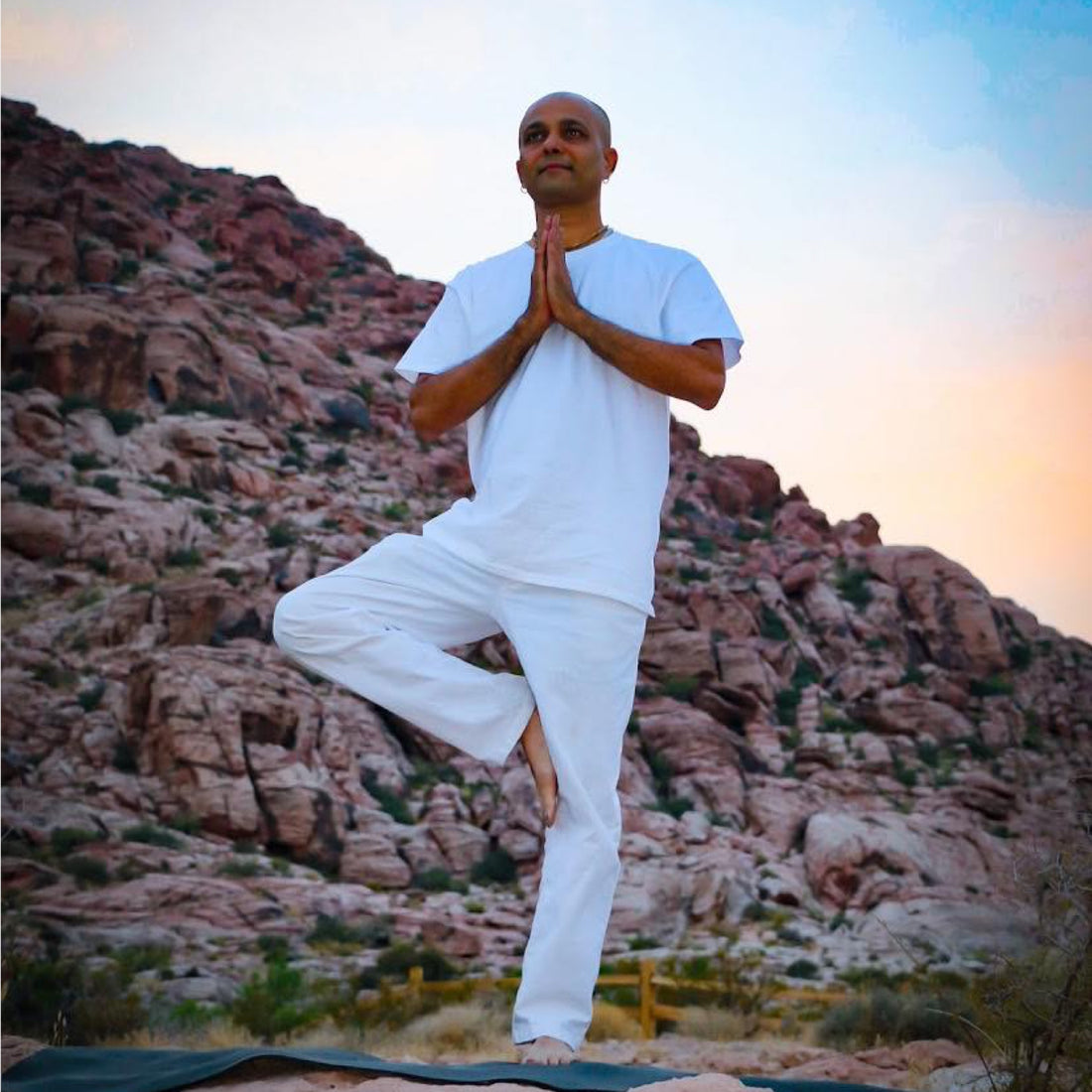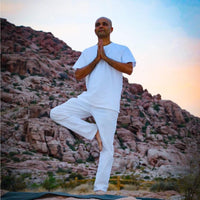 Krsna Yoga - Sattvam Yoga Teacher Training - A complete Yogic lifestyle
Pre order now for your order to be shipped on Oct 25th and receive 25% off on all products. Use the code - away25
Join us for a 10 week online journey where you heal and empower yourself to heal others studying yoga holistically. Apply the ancient techniques of yoga with Colon cleansing, Nasal Cleansing and clear the body and mind of all toxins.Rejuvenate your body and mind with Asanas, Yoga Nidra, Pranayama and guided meditation. Ayurvedic and healing foods throughout the retreat
Holistic cooking sessions - We cover all aspects of Ayurveda and Food and Medicine,
A Yoga Alliance International Accredited Yoga Teacher Online Training
This Yoga Teacher Training covers 200 hours
What is so special about this Yoga Teacher Training?

We offer a unique course with
Basic Ayurveda Diet and practices for the body, 
Yogic cleanses for Detox
Yoga Postures for strengthening the body and mind
Mudra or unique Hand gestures for healing
Healing meditation techniques (includes yoga nidra)
Traditional yogic cleanses including Sinus, Stomach and colon cleanse
Traditional Asanas
Our Asanas sequences are the traditional Hatha Yoga flow
Traditional Texts
 Yoga for the mind and intelligence include Deeper meditation techniques. Study of the classic Yogic texts like the Yoga Sutras, Bhagavad-Gita, Hatha Yoga Pradipika and Gheranda Samhita.
A very unique part of our training is the healing mudras
Learn the very unique Hand mudras from our book Healing Mudras
Ayurveda : We will learn the essentials of Ayurveda with a systematic Ayurveda program from a traditional Ayurvedic text
Unique Approach 

Our YTT is a great way to take control of your health and help you make significant lifestyle changes by learning some great ayurvedic cooking healing foods from the cookbook ~ Food For the Soul & dive deep into Yoga practices from KRSNA YOGA ~ The Comprehensive Guide To The Inner Secrets Of Yoga.
 
This unique retreat not just teaches you asana but focuses on a complete lifestyle, including cooking the right way. A proper lifestyle can reverse many chronic diseases. Along with all the above components of yoga, we will also teach Ayurvedic cooking. This cooking will help the body receive a lot of natural nutrients that energize the cells and boosts the release of toxins with the help of a yogic cleanse. During the cleansing process, the body experiences repair and healing that is supported by ayurvedic teas and rejuvenating soups, etc. Detox juices help to reduce food cravings and binge eating that leads to being obese or overweight.
Yoga specific anatomy, and physiology. Introduction to meditation. Pranayama (breathwork). Creating intelligent flow sequences that link movement with breath. The art of teaching yoga Practice teaching sessions Hands-on adjustments. The history & philosophy of yoga (including the yoga sutras & Sanskrit). The business of yoga, how to teach in the classroom and in private sessions. Chakras and koshas.
Yoga Is Lifestyle & Food Is Medicine and Our focus is Yoga from the "Roots"
We ensure that our students receive the highest degree of foundational training, providing dedicated time to each student from the first day of class to the last day. The teacher training classes will be limited to no more than fifteen students. Our goal is for each student to be prepared with the professional skills and confidence to become a teacher. 
Syllabus Highlights: This teacher training provides intensive, alignment-based yoga asana practice and study. Our 200hr Yoga Teacher Training is accredited by the internationally recognized Yoga Alliance.
Detailed Syllabus:
Anatomy and Physiology: An in-depth study of the anatomy of movement and key systems of the body. Understand how the body works and apply this knowledge for safe and effective practice and teaching.
We cover: Alignment, pose variations, Pronunciation of Sanskrit, Benefits & Cautions, Breath use entering, holding & exiting poses.
Key Poses of Yoga: An in-depth study of postures, alignment, energetic and health benefits, adjustments, and modifications.
The Lineages and History of Yoga: Learn where yoga comes from and how it has developed into its modern form today. An exploration of the foundational traditions and their philosophies, including Hatha, Tantra, and Vinyasa Yoga.
The Science of Yogic Breathing: this is much more than inhale/exhale. The breath is the primary life force and is the foundation of a meaningful yogic practice. The breath has a profound influence on our nervous system and how we interact with the world. We will cover its application to postures and meditation.
Understanding the Energetic Body: Prana and the Chakras. Ancient yogis described the anatomy of the subtle body beyond the physical form. There are many layers to understanding Prana, the prime life force, and how it moves through the Chakras or energetic centers. This force and the currents of energy known as prana vayus are the very foundation of what makes yoga so powerful. 
Introduction to Ayurveda: Understanding this ancient sister science that grew from the same foundational philosophy as Yoga but more evolved in dravya or the use of herbs and dietary supplements . Learn how to understand yourself and others through the context of doshas, gunas, prana, tejas, and ojas.
Understanding Meditation: Developing your skills as a meditation teacher is an important part of filling your classes with rich, meaningful content. The power of meditation is significant. We will be sharing a variety of different methods for developing your meditation practice and learning to teach.
Developing a Yogic lifestyle: This goes much deeper than what you wear or what you eat. Understand how to incorporate the tools and philosophies of yoga to map out an authentic and purposeful life.
Physician Heal Thyself, A Yogi who can heal himself can heal anyone. One who becomes self-aware becomes aware of everyone.